Meet the Little Kickers Soccer School coaching staff!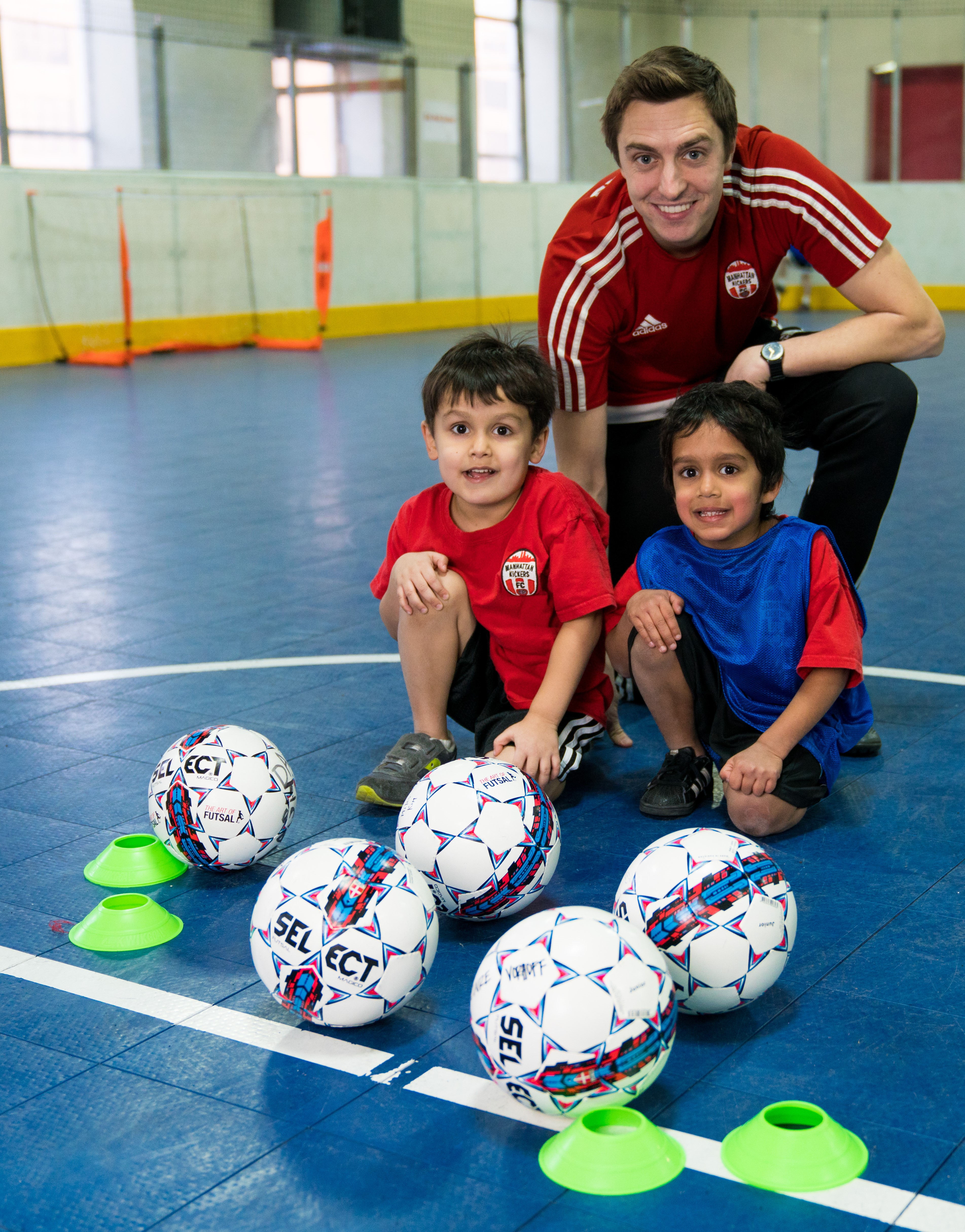 Tom Hatton
Tom Hatton has been coaching  the Little Kickers since its foundation in 2013. Tom has coached with MLS camps program and is currently the U9 coach at Manhattan Kickers FC. He has extensive playing experience around the world and his favorite jersey number is 11.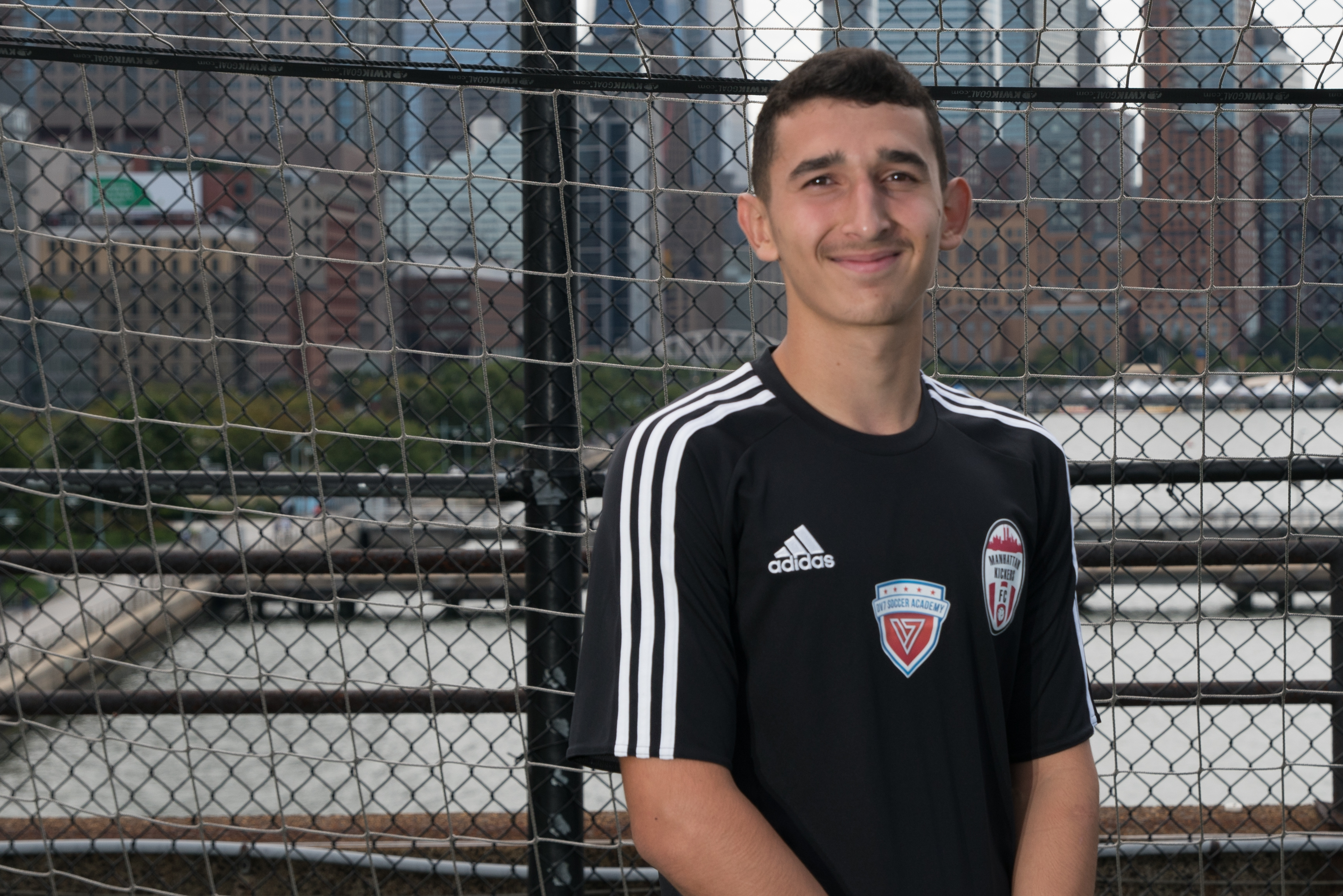 Admir Nezaj
Admir Nezaj is a former Manhattan Kickers FC player and has some of the best soccer skills in NYC. When he was eleven, he scored on a bicycle kick to win MKFC the State Championship - the first ever from a Manhattan team.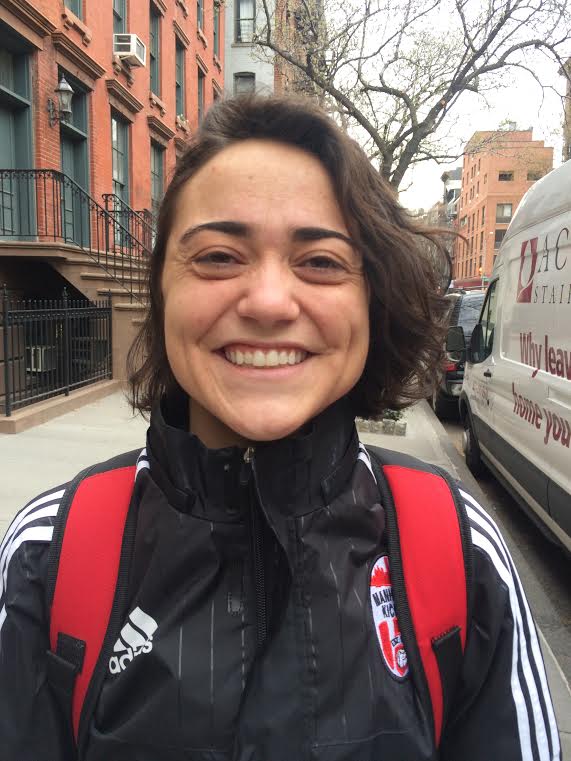 Maureen La Clair
Maureen La Clair, aka Coach Mo, has several years of coaching experience and has served as the director of a girl's leadership program in Hyde Park, NY. Raised in a small town steeped in soccer tradition, she still carries around a press clipping of her idol Brandi Chastain's iconic 1999 World Cup goal. Ask to see her Bicycle Kick!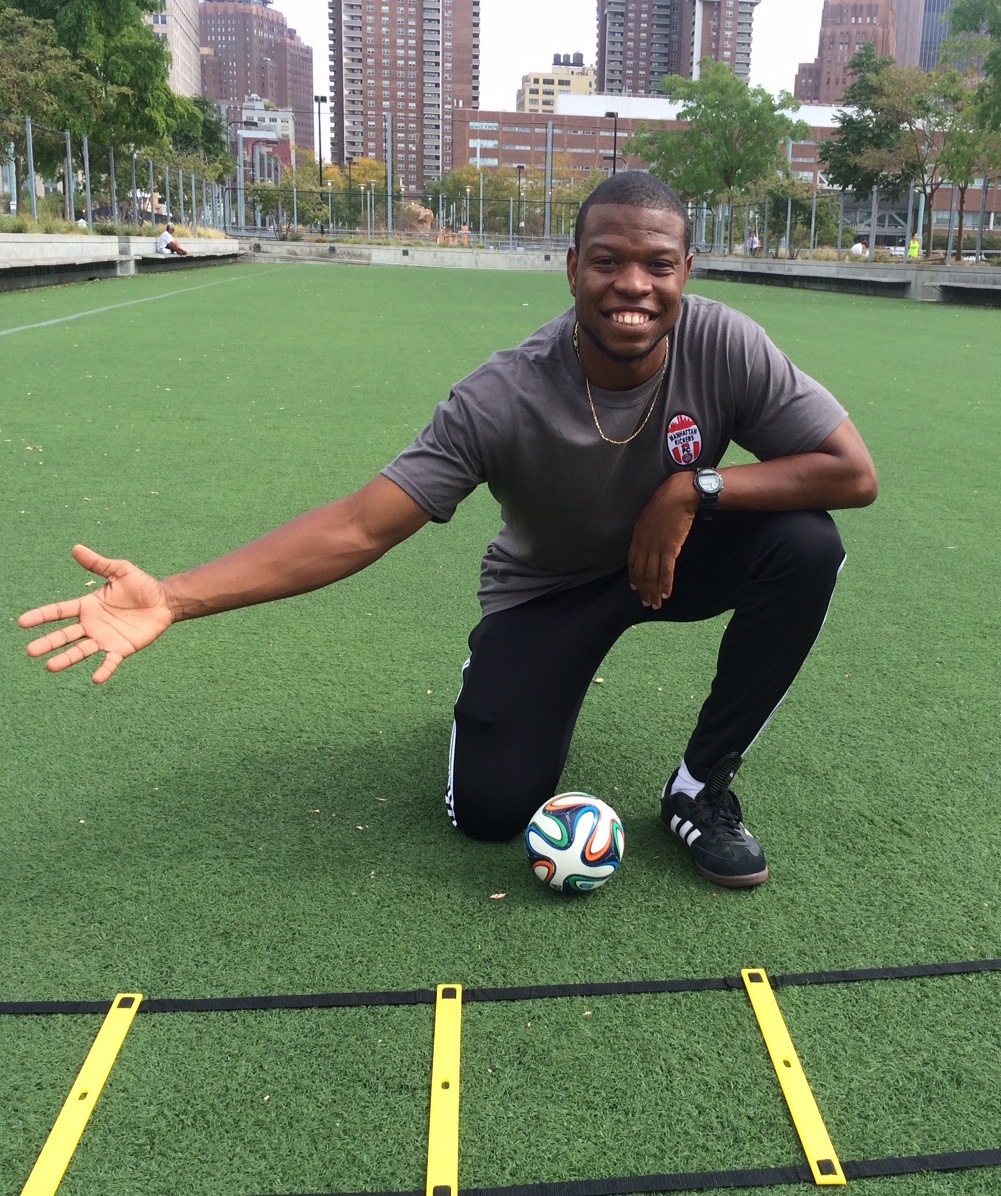 Kashif Anthony
Kashif Anthony is a New York native. He is an experienced soccer coach and has previously worked with the Asphalt Green program in the Upper East Side. He is qualified in Sports science and Health science. Ask him his juggling record!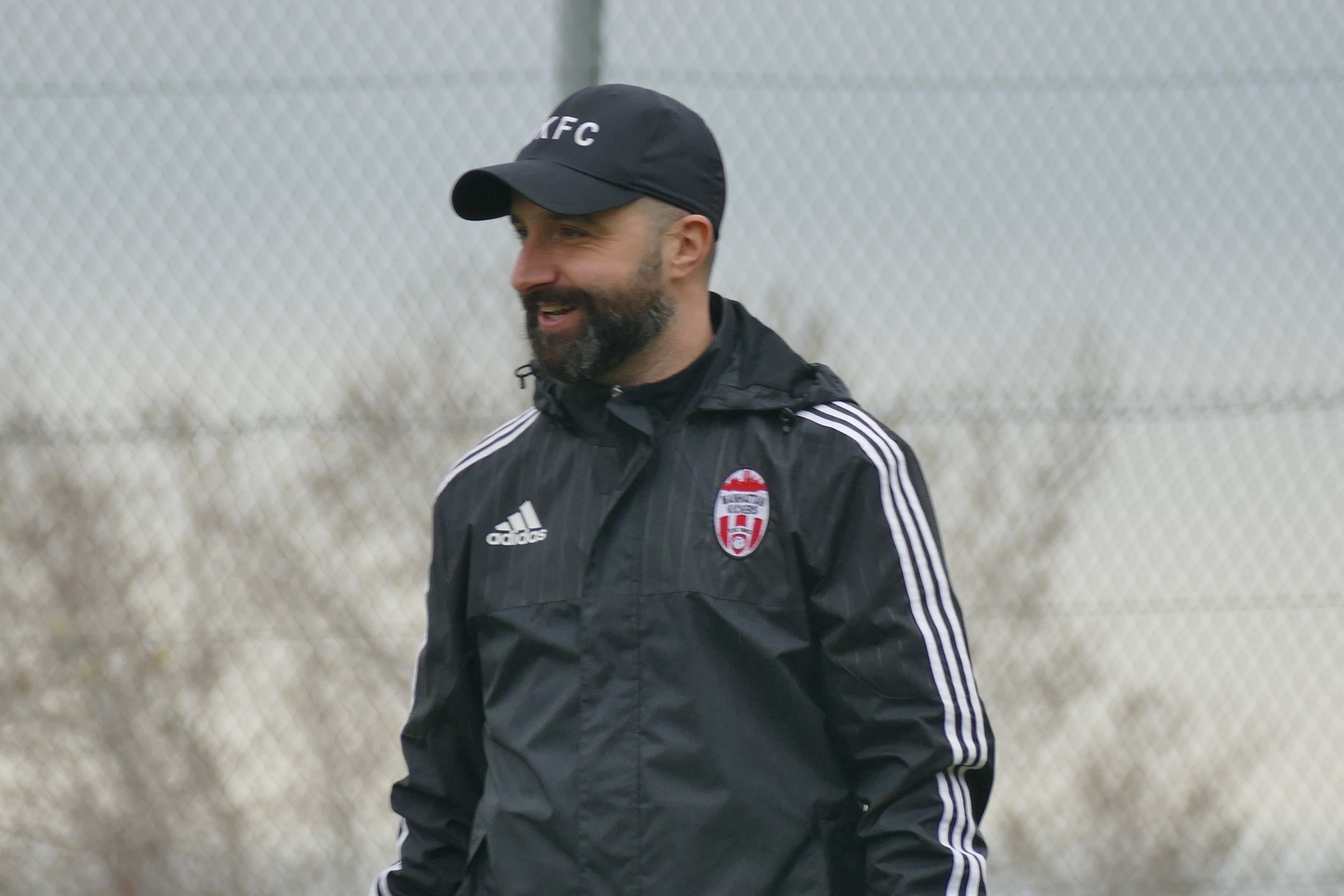 Evan Rosenthal
Evan Rosenthal is the president of MKFC and has been working in youth soccer for over 15 years. He has a young daughter named Skylar who hopes to be the next great Little Kicker!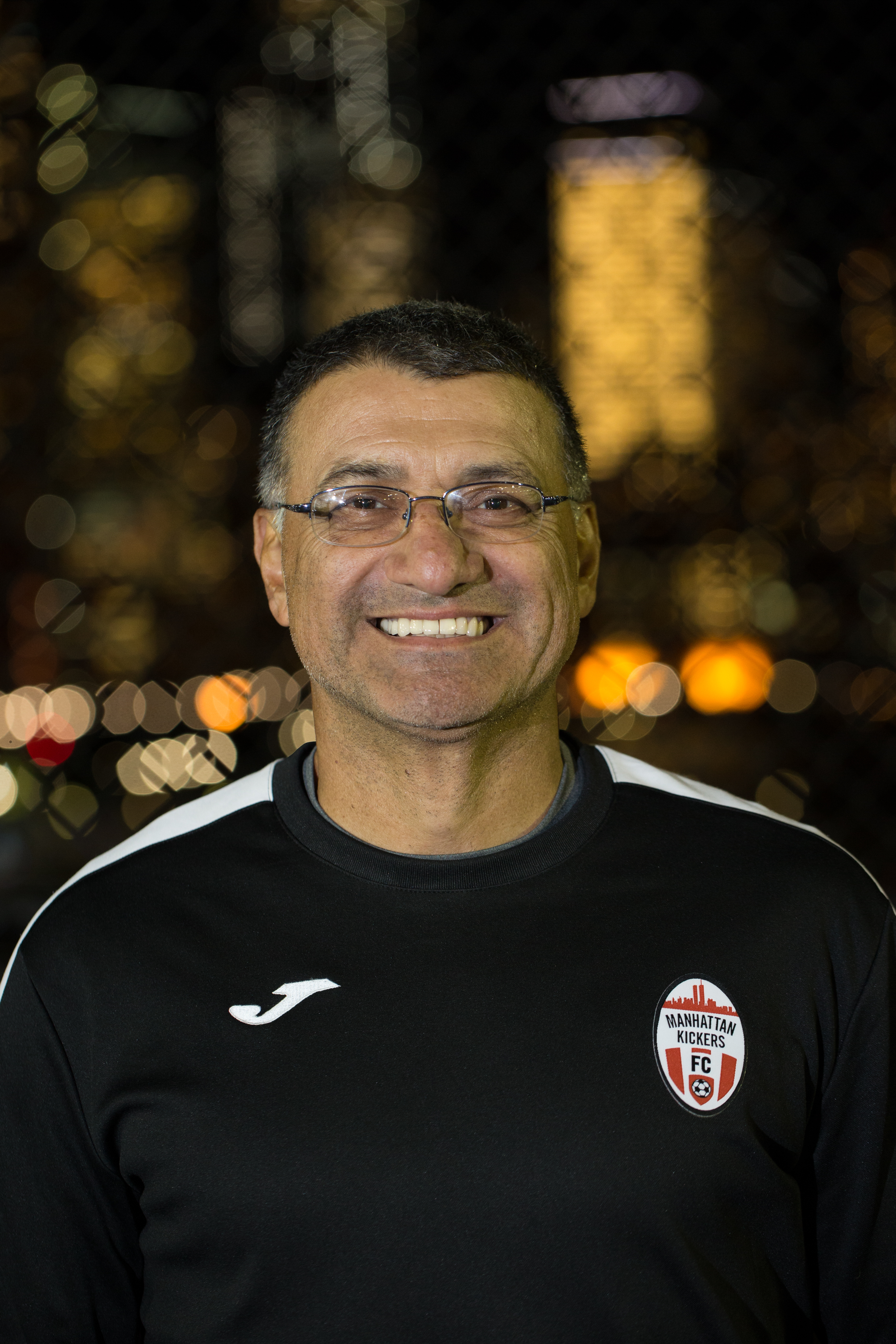 Eduardo Cruz
Eduardo "El Abuelo" Cruz was a professional player in Colombia for years and is a rare coach who can work with all levels of players - from two years old to professional. He brings years of experience to help the Little Kickers and the next generation of young players! Come learn from Eduardo in Jackson Heights!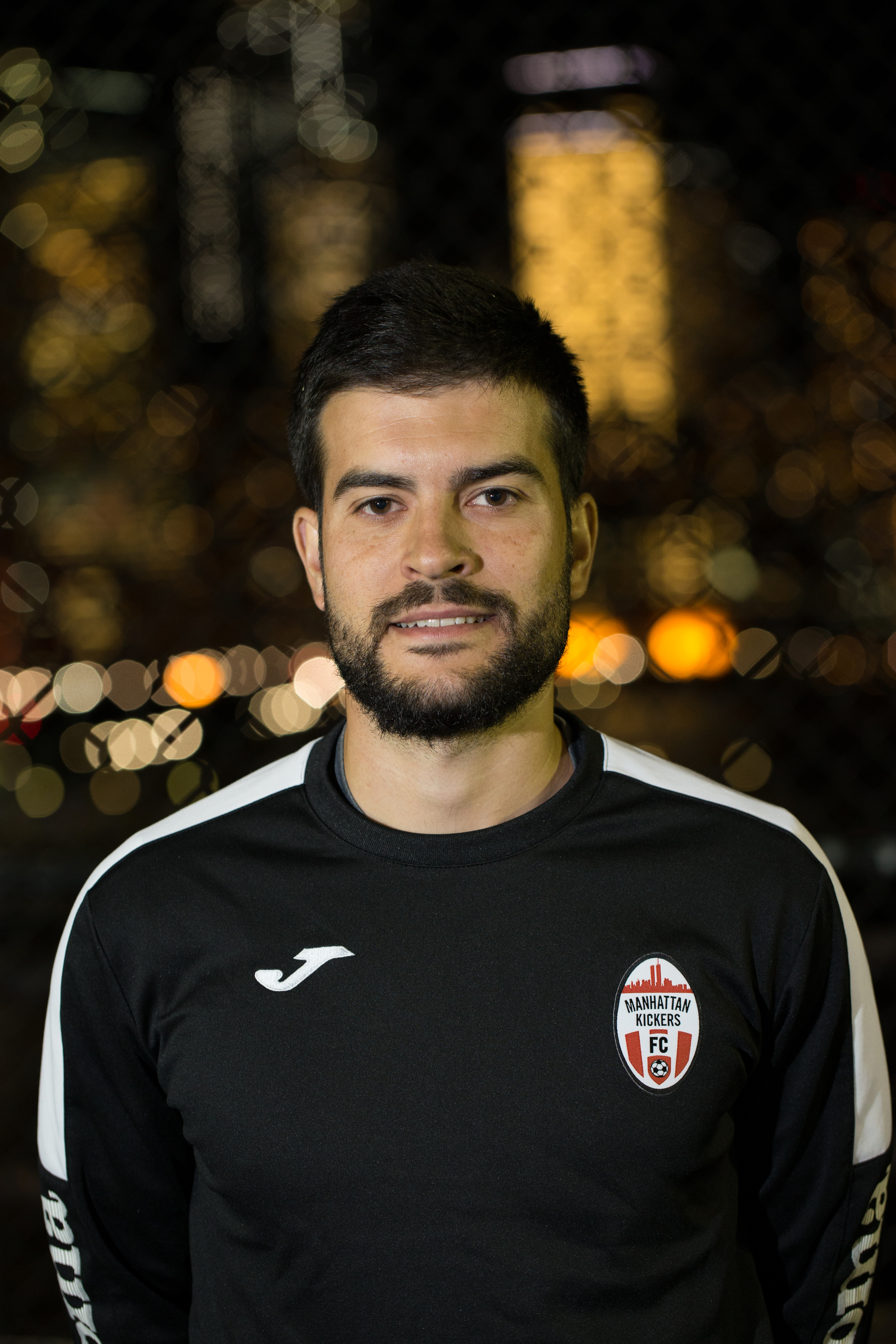 David Vilanova
David comes from Catalonia through the DV7 Soccer Academy. He works with DV7 programs and is most pleased to join the Little Kickers!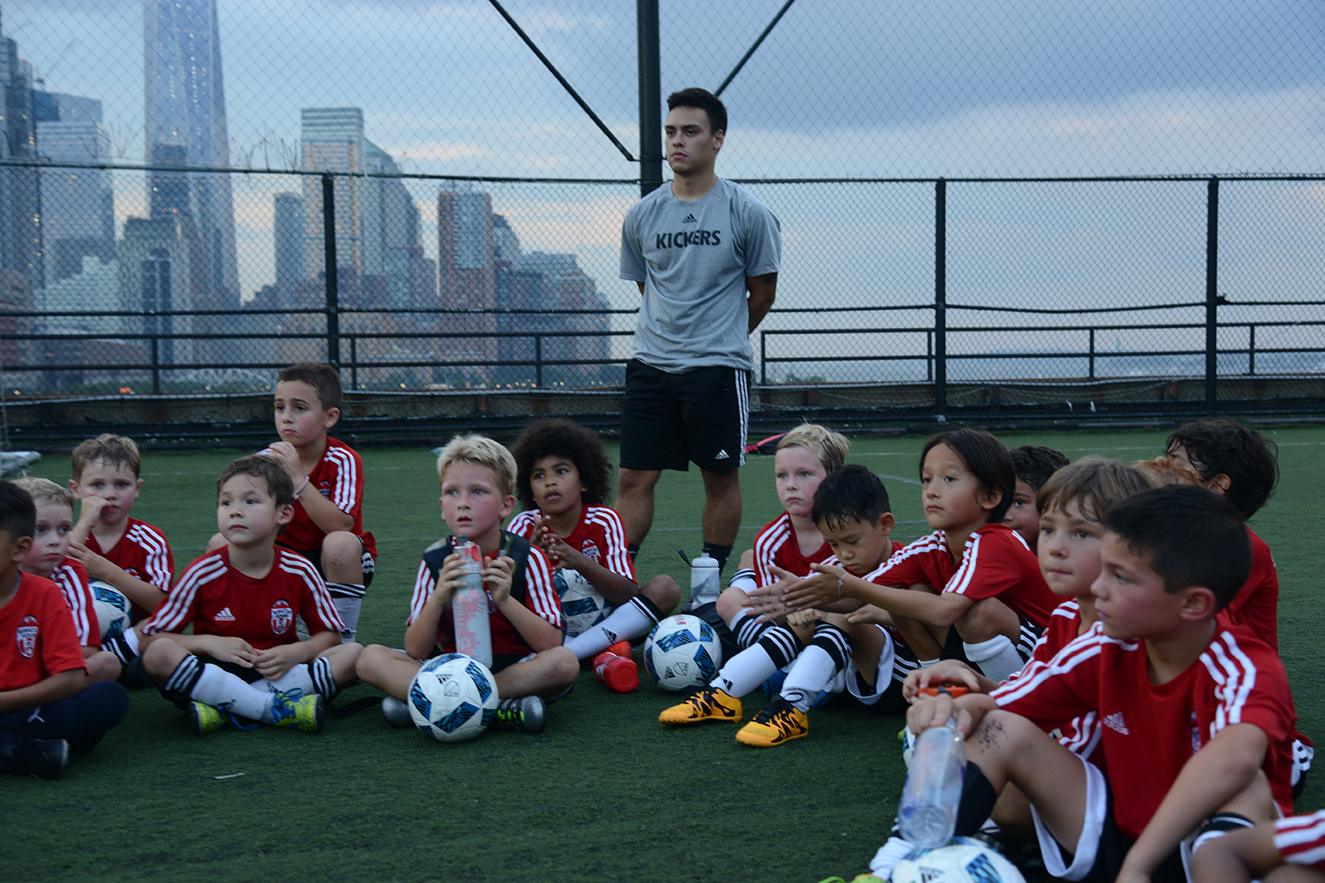 Sebastian Garces
Sebastian 'Sebas' Garces is a former MKFC player, current college student, and Jackson Heights resident. Sebas played and captained the MKFC '96/97 team that featured another Little Kickers coach, Admir Nezaj. As a player, Sebas was known for his right foot and strong tackles!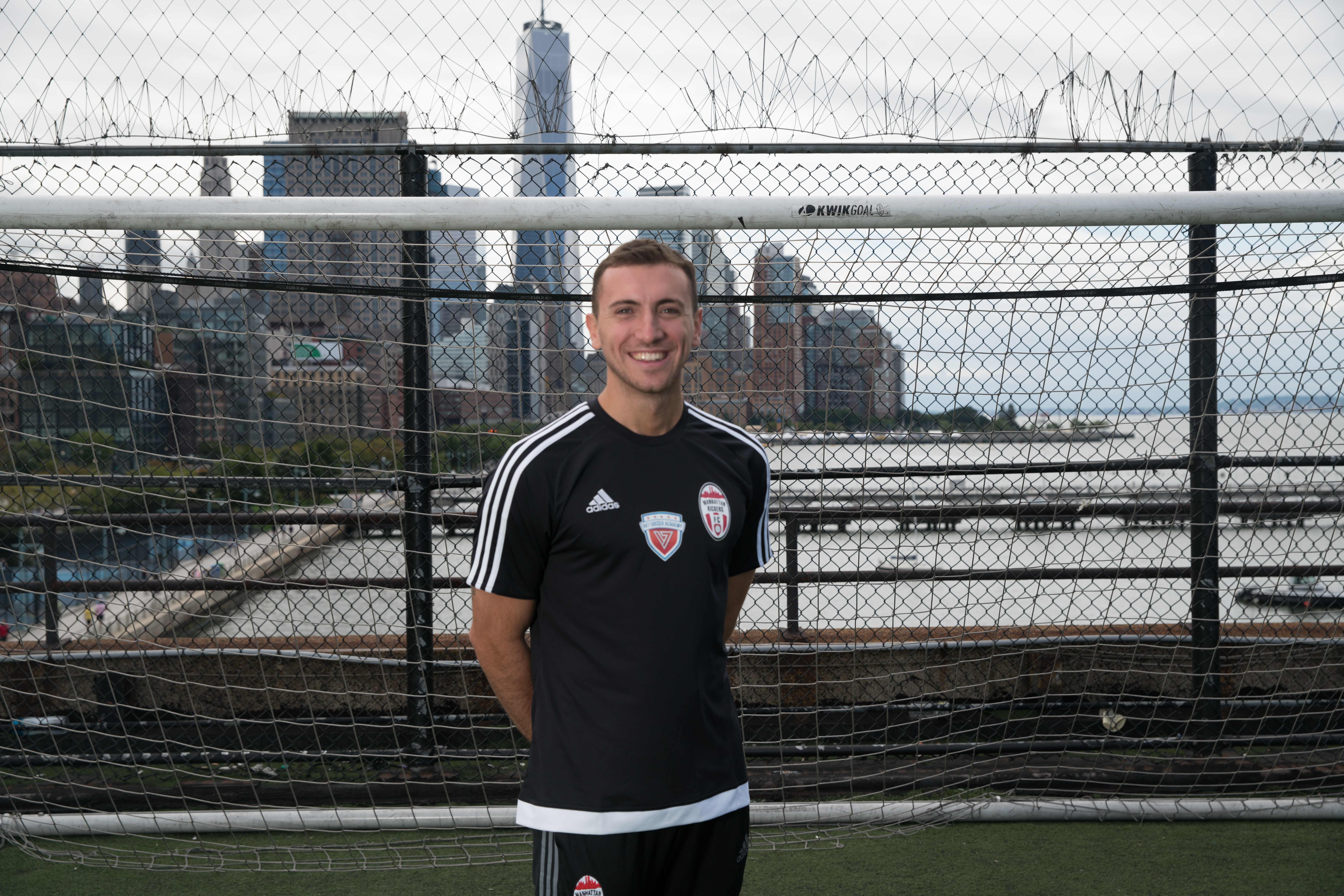 Devin Leahy
Devin joined the club as a youth player and traveled internationally with his Kicker teams. He returns to install the technique and enjoyment he experienced to the next generation of Little Kickers. He also coaches the U7 group for the acaemy which is the next step for a Little Kicker!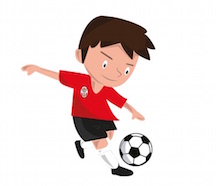 Hector Nunez
Hector Nunez is the Director of Coaching for MKFC. A native of Catalonia, Hector is a lifelong FC Barcelona supporter. Hector's main duties are with MKFC but you will see him occasionally filling in for other coaches and scouting Little Kickers practices for the next MKFC talent.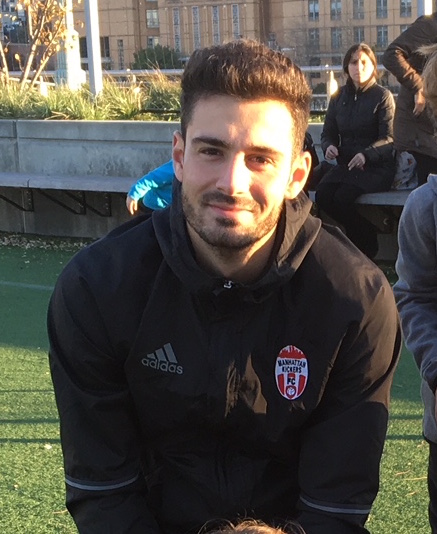 Simon Tchoukriel
Simon played professionally in France, before coming to the states to study and play at St Johns University. He can be found in one of our many locations across Manhattan and Queens!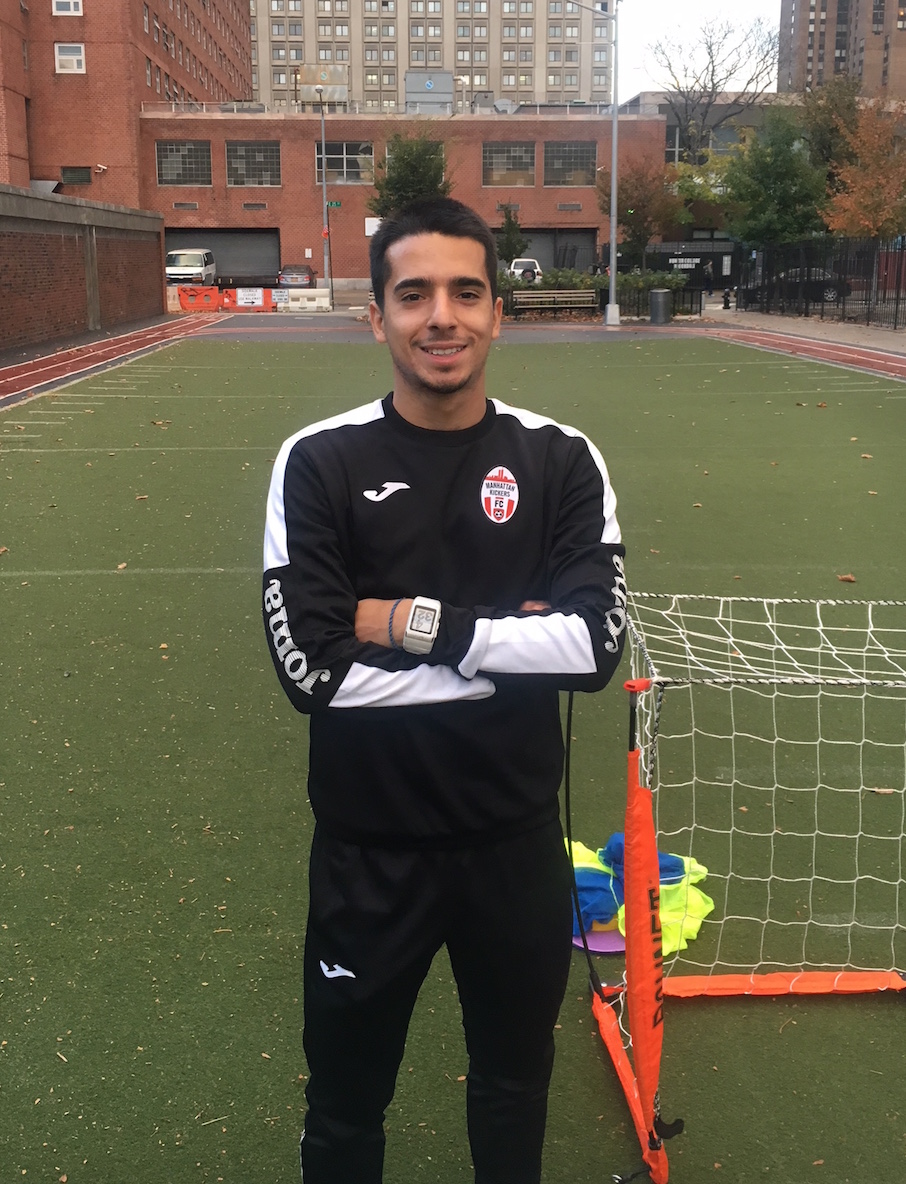 Daniel Bedoya
Daniel (Danny Boy) also coaches at our parent umbrella club DV7 academy. He brings his soccer knowledge and humor to the Little Kickers!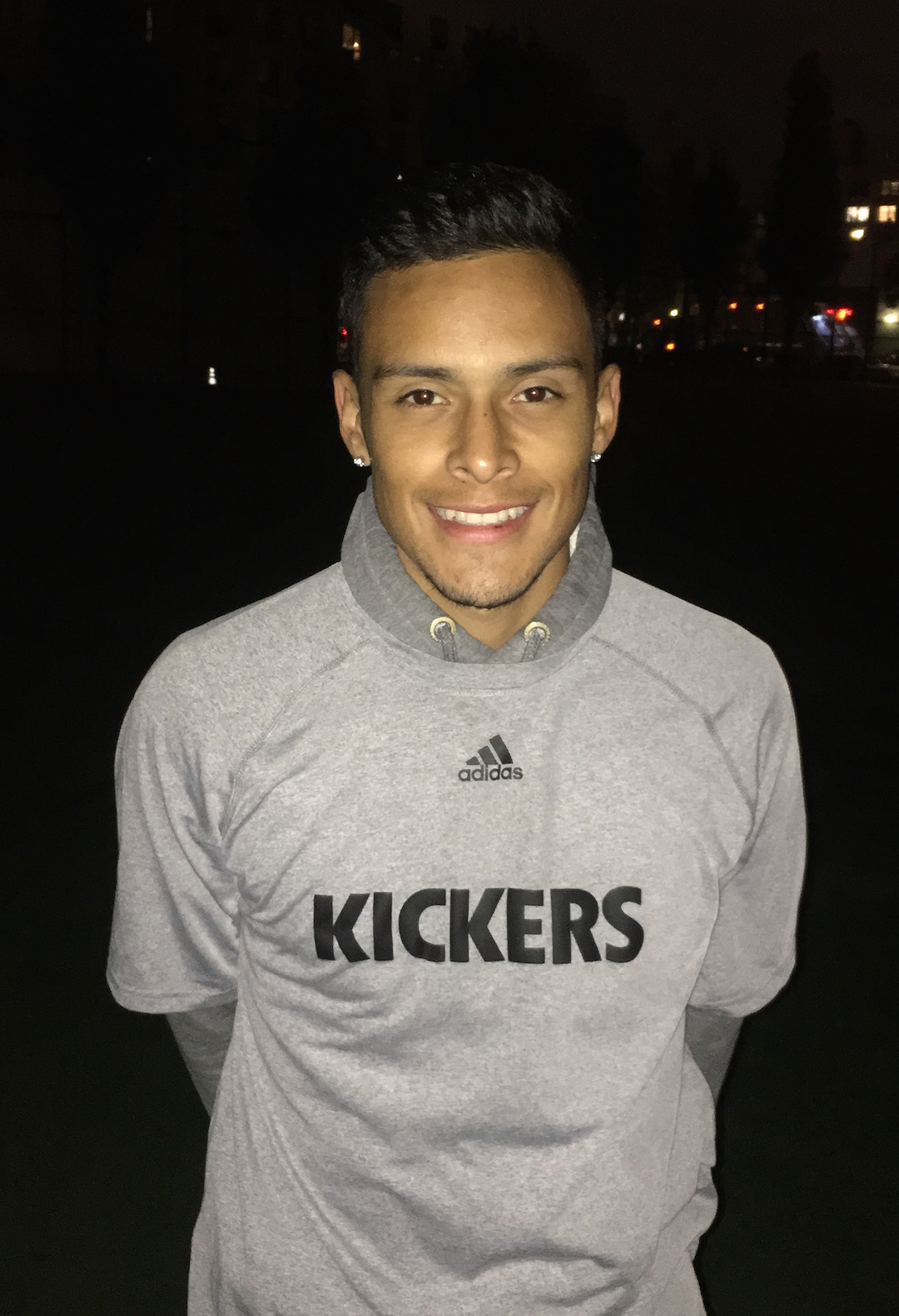 David Diosa
David is a professional player with the New York Cosmos. He also joins the team with a wealth of NY youth soccer playing experience. Welcome David!