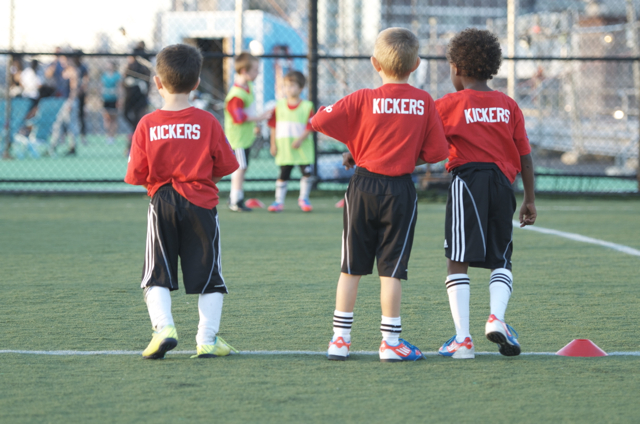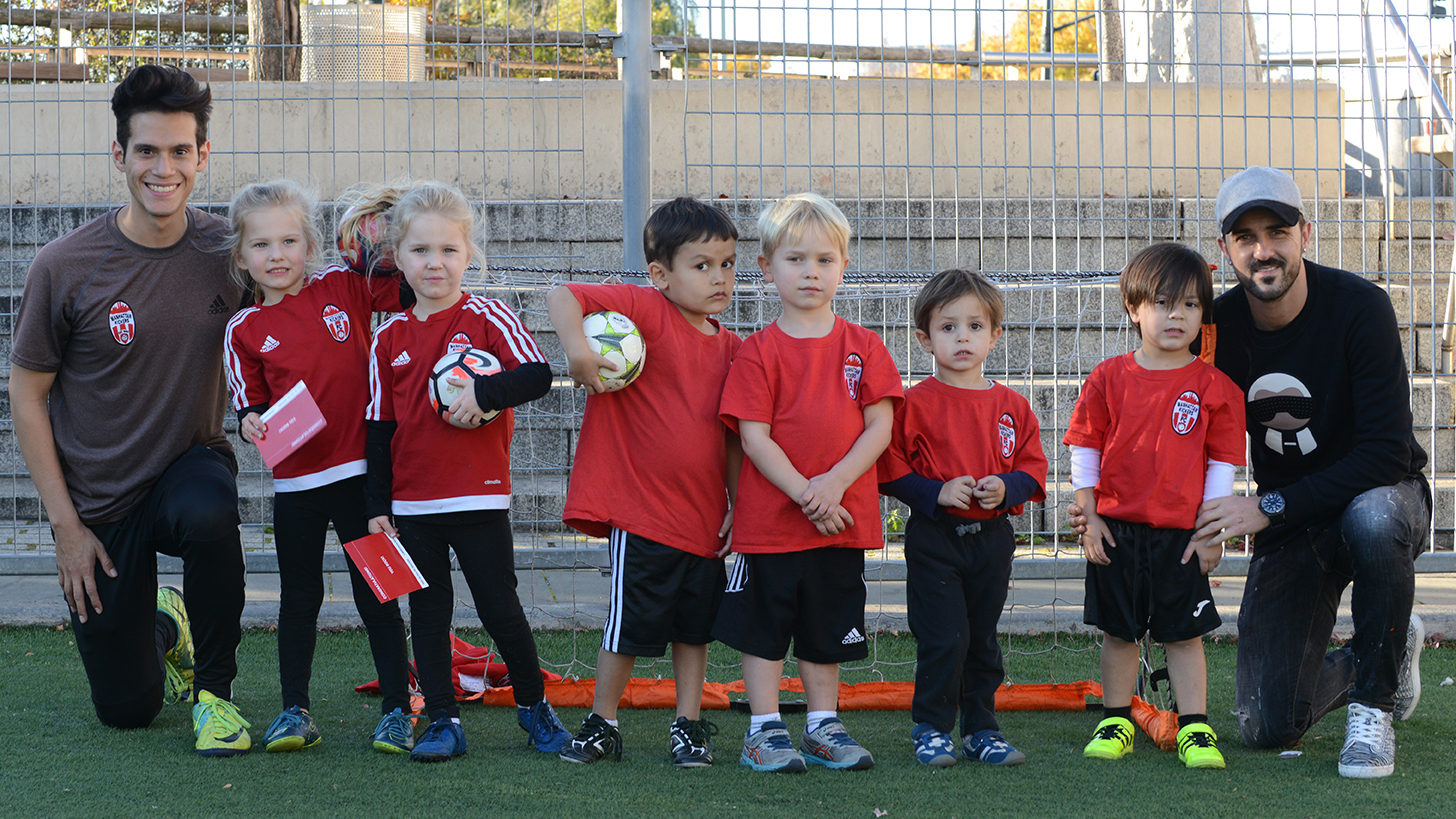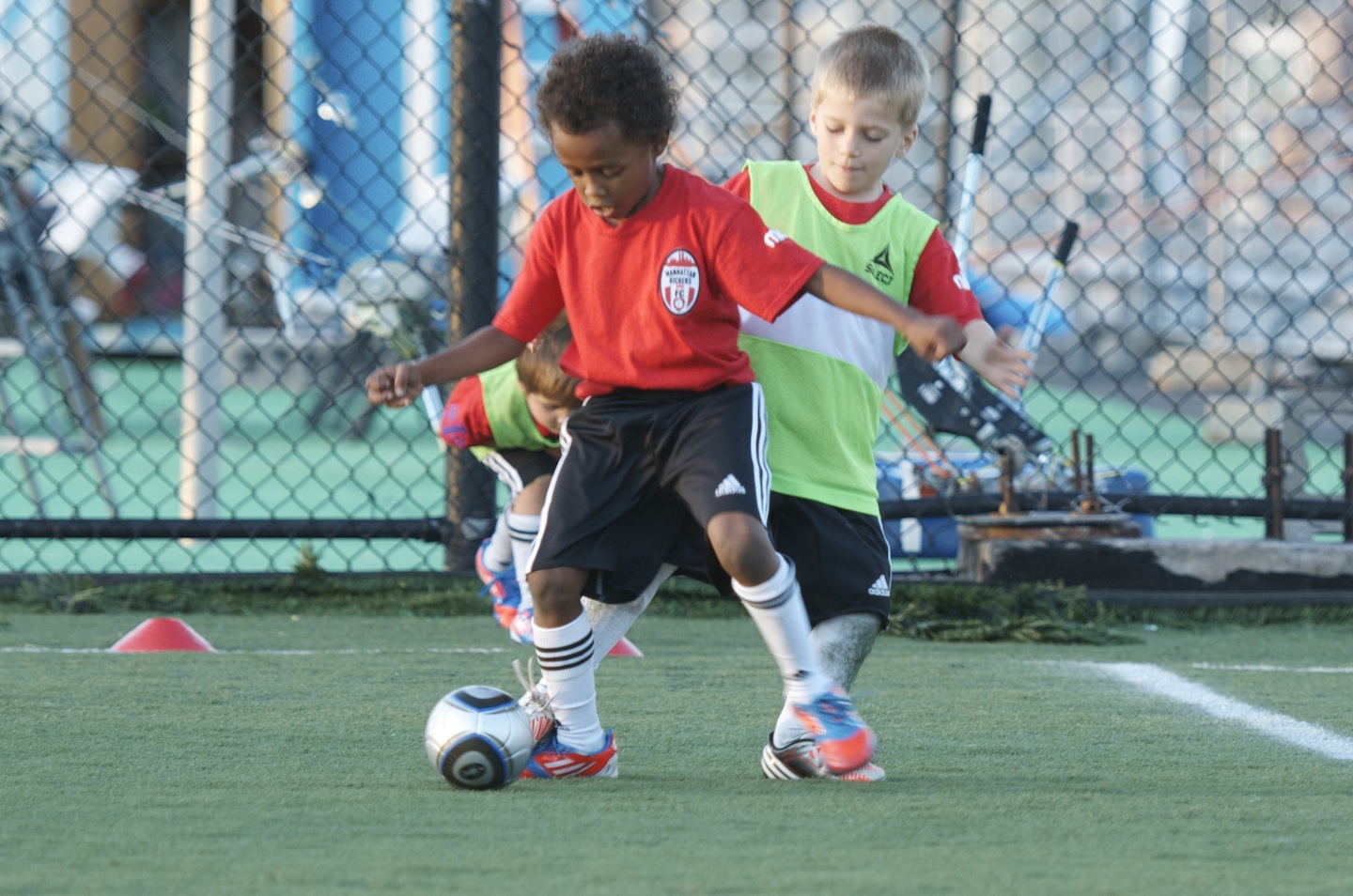 One day at Pier 40, a Manhattan Kicker FC (MKFC) parent asked if the club could organize a practice for the younger siblings who came to practice with their older brothers. At that point, MKFC programs focused exclusively on ages 6-12, and had earned a great reputation quality soccer training for those ages. The parent felt that the MKFC coaches could create a more focused soccer program that went beyond what was currently offered for children ages 3 to 5. That conversation was the genesis of the Little Kickers Soccer School. We started with one coach and a few younger siblings with the goal of creating soccer classes that would prepare the children to enter the Manhattan Kickers Football Club.
The original curriculum focused on three fundamental concepts: having fun, being physically active, and learning to take instructions (be coachable). At the end of the child's experience in the Little Kickers Soccer School, we wanted to have a player with all the tools to take the next step in soccer. We wanted the player to enjoy the game, have the basics in coordination and ball control, and most importantly, know how to learn from a coach. Since then, we have developed a full curriculum around those three tenets.
This model, coupled with our high-energy coaches, quickly grew from those few siblings to over 300 players in various locations around lower Manhattan, Brooklyn, and Queens -- as well as overseeing after-school programs in both Manhattan and Brooklyn. The Little Kickers has been successful in preparing children for MKFC as well as any other team sport or learning activity. MKFC's current U6 and U7 teams are filled with former Little Kickers players and the program continues to grow due to demand for our coaching throughout the city.
For more details on the basics of the program, click HERE. 
For more information on and how to register click HERE.